Membership
Join in MARCH for $99 and get APRIL for FREE plus a $100 Gift card
Complete your HealthyCARE® Health Risk Assessment and Receive $100 Back as our gift to you.

*Some restrictions apply. Please call for details.
Summer Membership
Purchase a Summer Membership in March and receive June for FREE!
*Purchase July & August and your full summer membership will run from Memorial Day - Labor Day!*
Stop by our Red Bank or Manasquan locations to speak to a Wellness Coordinator about our Summer Membership today!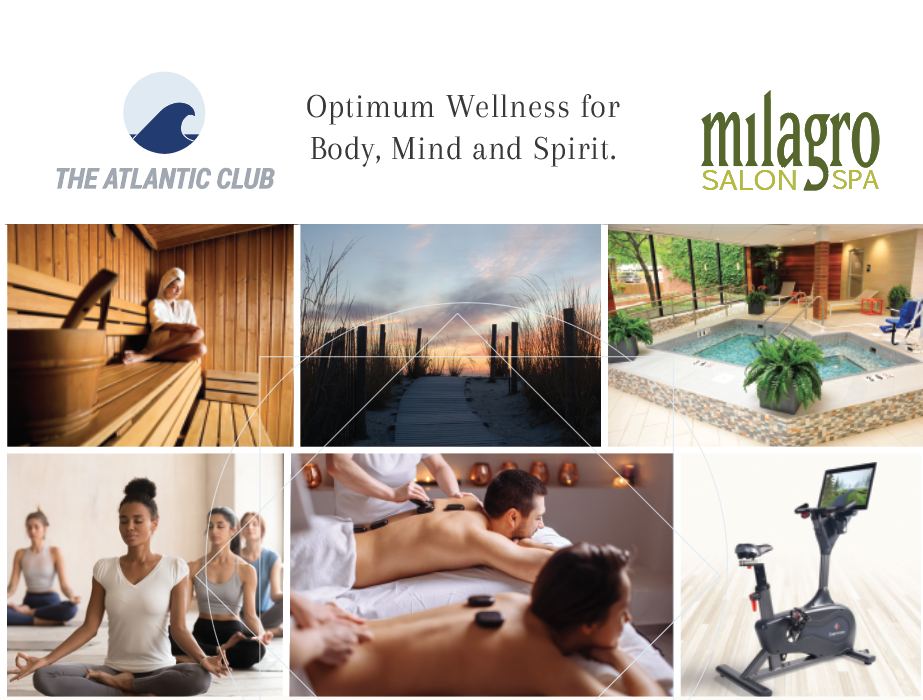 The Signature Club & Spa Membership
The best of everything is included in your membership, health, wellness and relaxation. Access to our Red Bank and Manasquan locations which include fitness rooms, indoor saline pools, group exercise classes, and cafés.
Benefits Include: 1 Classic Massage at Milagro Spa per month, 20% OFF retail at Milagro Spa, Luxury Locker Rooms, Saunas & Steam Rooms, Monthly Hydromassage Membership, 10 VIP Passes per year & MORE!
Stop by our Red Bank or Manasquan locations to speak to a Wellness Coordinator about our Signature Club & Spa Membership today!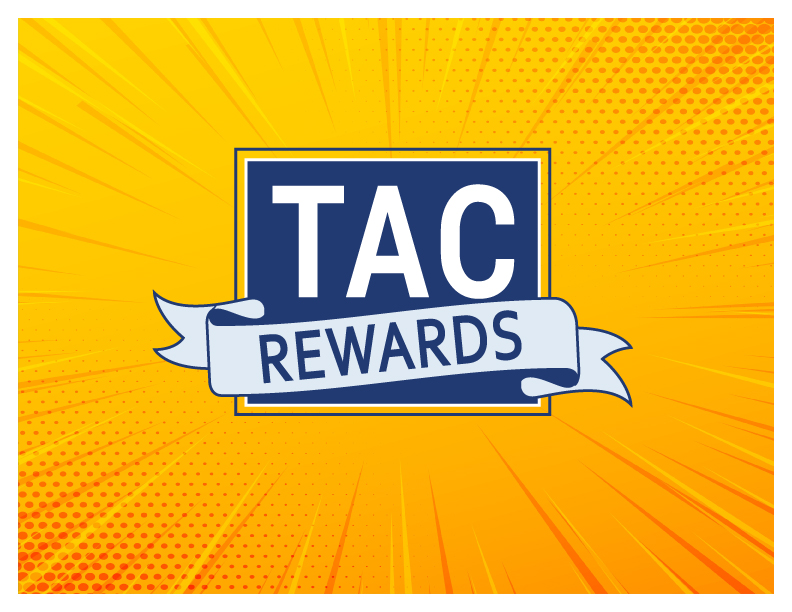 Member Referral Incentive
Just fill out the form with the name of a potential member and we will send a 3 day guest pass to your referral so they can enjoy the extensive amenities we have to offer. If the referred person signs up you will receive 500 TAC Rewards Points. TAC Rewards is our NEW & Improved Rewards Program. Earn points just for coming to the Club! You'll be rewarded for club check in's, attending your personal training session, shopping & dining at the Club, Myzone MEPS and more! Redeem your points for brand name merchandise, club services, savings on hotels, exclusive deals and special offers. You'll get instant deals on events, attractions, movie tickets, and more just by registering for TAC rewards. Sign up today to start earning more with your workouts! Referrals must be local residents, 23 years of age or older and one per household.
Manasquan

The Atlantic Club Manasquan is located in one of the most picturesque areas of the Jersey Shore being just a few short miles from Manasquan, Sea Girt and Spring Lake town and beaches and conveniently located off the Garden State Parkway. This Club sits on a 44 acre campus of health & wellness and is a Medical Fitness Certified facility. This family friendly club has a variety of options for a lifetime of wellness. Over 150 group exercise classes a week including indoor cycling, high intensity fitness, and mind body to choose from, racquetball courts, indoor gymnasium with basketball court, boxing bags and speed bags. Relax in newly renovated 6 lane indoor saline pool with jacuzzi, steam and sauna, luxury locker rooms. The Club cafe has healthy juices, decadent coffees and delicious meals. For your convenience childcare in the Kidzone, Milagro salon & Spa, Crest Physical Therapy and a retail shop for unique gifts. Outside the main Club building, the campus includes walking trails, swim and cabana club during summer months, indoor turf center, 13 tennis courts, Parisi Speed School, and Atlantis Preparatory School and an extensive amount of kid programming to get your little ones moving and following on the path to a healthy lifestyle.

Red Bank

The Atlantic Club Red Bank is in one of the Garden State's hottest destinations. Close to the train station, a cornucopia of trendy stores and restaurants with a picturesque view of the Navesink River not far away. The diversity and caliber of group exercises are unmatched with over 90 classes a week including indoor cycling, high intensity fitness, aquatic classes and an extensive mind body selection. Relax in newly renovated luxury locker rooms, 3 lane 25 meter saline pool, Hot tub, sauna, or steam room. Milagro Salon & Spa is located in The Club for your convenience, as well as Crest Physical Therapy and Annie's Cafe for healthy juices, or delicious meals. The Red Bank Club also recently had other upgrades with new flooring throughout the entire club including studios, weight room and kidzone as well as staying brand new fitness equipment to keep our Club current in industry trends. The Atlantic Club Red Bank is also a Medical Fitness Facility and offers specific programs for special populations.
Manasquan Brochure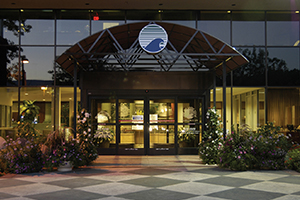 Find out what makes the Atlantic Club in Manasquan THE health and fitness club at the Jersey Shore!
Red Bank Brochure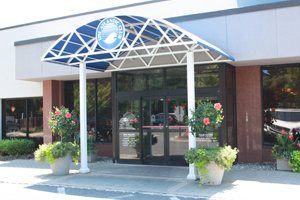 Besides being one of the Garden State's hottest destinations, The Atlantic Club Red Bank offers a ton of amenities.
Membership Stories
I started training with Camila about a year ago. She is the perfect combination of touch, motivating, and encouraging. She has helped me physically and mentally. Because of her, I love to work out. With her training and guidance on food choices, she has helped me obtain my fitness goals. I have lost weight, become stronger, and am much more toned. I highly recommend her.
Being a part of the Atlantic Club has had a great impact on my health and wellness, but also on my family's bond. The events at the club give me an opportunity to bring my husband and kids together and to spend time interacting in a wonderful social environment with other families. In particular, the Holiday breakfasts are experiences that everyone looks forward to. The staff provides a wonderful brunch, and games, crafts, and activities that leave the kids asking when we can go back. Whether it's Frosty dancing with them to Christmas tunes or Mrs. Clause reading a story to the group, the children are engaged and focused the entire time. They always line up for face painting, and end the event playing with new friends. These events are just one example of many that illustrate the value and the benefits of being a member of the club. Any club or gym offers me the chance to lift weights or do Zumba, but the Atlantic Club gives me the chance to build my relationships with my family.
The most beneficial part of the club is how my children are treated. They are always welcomed by name in the child care & they genuinely look forward to going to the gym as much as my husband and I do. My children are learning about the importance of exercise and living a healthy lifestyle. Simply put, we love it!!

My experience at the Atlantic Club has been nothing but wonderful every time we visit the club. That classes are excellent and there's always something for everyone. The fitness room is clean & I never have to help. The locker rooms are fabulous and all this is complimented by friendly, helpful, and knowledgeable staff & trainers.
The Atlantic Club makes it easy for the whole family to lead a healthy lifestyle.
The greatest part about The Atlantic Club is once you get there, everything you need and want is right under one roof! You can drop the kids off at an awesome camp, workout, relax in the sauna, meet friends to play cards, have a massage, get your hair done and have a fabulous, healthy meal (with glass of your favorite rose)! You never have to leave The Club and with such great people and service...you never want to!!!
I have been a TAC member more than a decade and have been very pleased with the facility, staff and various group exercise programs. It has provided me with a safe, clean and comfortable environment in which to exercise and meet other fitness oriented people