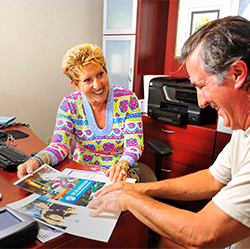 Club Amenities
Total health and wellness begins at The Atlantic Club. With two locations at the Jersey Shore—one in Manasquan and the other in Red Bank—our fitness centers provide in-person instruction as well as virtual exercise classes to help you become healthier and happier. Our state-of-the-art health clubs include indoor and outdoor pools, large fitness facilities, tennis courts, hiking trails, hot tubs, steam rooms, spacious and accommodating locker rooms, a café, shop, indoor basketball courts and indoor racquetball courts. Kids will love our wide variety of sports programs and the best summer camps at the Jersey Shore. And you won't want to miss a visit to Milagro Spa, our luxurious New Jersey spa where you can achieve full relaxation and beauty. Experience a healthy new lifestyle. Click here to contact Member Services or call us today in Manasquan at 732.223.2100 or in Red Bank at 732.219.5333.
Indoor and Outside Pools

Manasquan offers an exclusive swimming experience with a 25-yard, six-lane, saline, resort-style indoor pool, a bubbled outdoor 6 lane saline pool and a beautiful Outdoor 6 lane pool at our Cabana Swim Club in the summer months. Red Bank has a 3 lane indoor saline pool.

Hydromassage

Itís not simply how hard you train, itís also how well your muscles recover. HydroMassage feels great on sore, tired muscles after a workout, but thatís only the beginning. HydroMassage helps relieve muscle soreness, stiffness, and tension. It also provides temporary relief of minor aches and pains.

Indoor Basketball Court

At the Manasquan location, we have a full-size basketball court with wood flooring available for open play.

Indoor Racquetball Courts

There are two indoor racquetball courts at the Manasquan location.

Members may book 50 minute sessions
Max # of people on each court is 4
All reservations must be made through The Atlantic Club App
Equipment is available from the front desk if needed.

Locker Rooms

Our Locker Rooms include showers, steam, sauna, and hot tub.