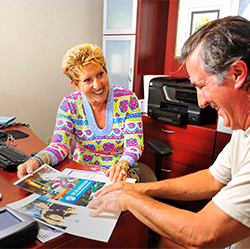 Club Amenities
Total health and wellness begins at The Atlantic Club. With two locations at the Jersey Shoreóone in Manasquan and the other in Red Bankóour fitness centers provide cutting edge comprehensive exercise classes and mindĖbody programs to help you become healthier and happier. At The Atlantic Club, we're at the leading edge of what's hot in the fitness industry. Our state-of-the-art health clubs include indoor and outdoor pools, large fitness facilities, tennis courts, hiking trails, hot tubs, steam rooms, spacious and accommodating locker rooms, a cafť, the shop, in door basketball courts and in door racquetball courts. There are always new and exciting fitness classes and programs to participate in, including yoga and pilates, and support from some of the top personal trainers at the Shore. Kids will love our wide variety of sports programs and the best summer camps at the Jersey Shore. And you wonít want to miss a visit to Milagro Spa, our luxurious New Jersey spa where you can achieve full relaxation and beauty. Experience a healthy new lifestyle. Click here to contact Member Services or call us today in Manasquan at 732.223.2100 or in Red Bank at 732.219.5333.
Indoor and Outside Pools

Beautiful, exquisite, major renovation recently completed at Manasquan offers an exclusive swimming experience with a 25-yard, six-lane, saline, resort-style pool.

Fitness on Demand

Can't make it to your favorite Class? Wanna take a class with your friends but the class you want is not available at the time you all can go? Then fitness on demand has you covered.

Hydromassage

Itís not simply how hard you train, itís also how well your muscles recover. HydroMassage feels great on sore, tired muscles after a workout, but thatís only the beginning. HydroMassage helps relieve muscle soreness, stiffness, and tension. It also provides temporary relief of minor aches and pains.

Indoor Basketball Court

We have an indoor basketball court that just had brand new wood flooring put down. Check it out in the main club in Manasquan on the second floor.

Indoor Racquetball Courts

There are two indoor racquetball courts at the Manasquan location. When you become a member, these courts can be booked right on the Atlantic Club App. We also offer racquetball stringing over in Tennis Center #1.

Locker Rooms

Our Locker Rooms come with steam rooms, hot tubs, and fresh towels for you to use after your shower.