Admissions

We are delighted that you are considering Atlantis Preparatory School!

Get Started!

To begin the enrollment process, please provide us with the following:

A completed application (Prospective Student inquiry lead generation form)
The non-refundable/non-transferable registration fee

Admission Application

please note

A physical examination is required when a student enters school for the first time and immunization records must be complete.
Any information that is intentionally falsified on the application to Atlantis Preparatory School will automatically not qualify a child for our programs.
Complimentary Family Membership
When you enroll your child at Atlantis Prep, your family receives a complimentary All Access Family Membership.

Find Out More
Additional Care
Lunch Care
Available for an additional charge of $5 per day
11:30 a.m. - 12:00 p.m.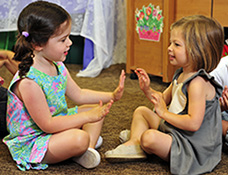 Schedule a Tour
The best way to get to know us is to experience our campus, classes and programs first hand. Parents and children are encouraged to schedule a tour to check it all out.