Junior Tennis
Tennis. The sport of a lifetime.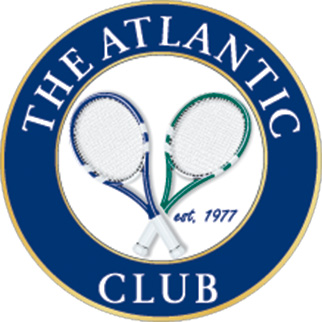 The Atlantic Club Tennis Center is regarded as one of the best instructional tennis centers in the state. Many of our juniors are sectional or national champions as well as players who have achieved a #1 state, sectional or national ranking by playing USTA sanctioned events. Our junior players have gone on to play at the collegiate level on scholarships at prestigious schools as well as professionally and at the U.S. Open!
Girls HS Preseason Prep

This camp is designed for high school girls looking to be in top form for team tryouts in August. Coach Ryan Ritchey will lead the players through drills, strategy and matches to prepare them for both singles and doubles plays. Week 1: 7/29 - 8/2 | Week 2: 8/5 - 8/9 | 5-8pm


Register for Tennis Summer Camp today!

We always encourage our TAC families to register in tennis camp early to ensure a spot. **Space is limited. Sign up today!**

High Performance Tennis Institute

Our High Performance program is designed to prepare state and nationally ranked players for tournament and collegiate play. Our After School and Home School Programs. Contact the Tennis Center for more information and to register, 732-223-0183.

What's your UTR?

UTR stands for Universal Tennis Rating. UTR is a number between 1–16.5 that you are allocated based on your level of play. Contact our Youth Recreational Tennis Player Manager, Ben Adam, for more info about UTR play and tournaments. BenA@theatlanticclub.com
Junior Tennis Stories
Teddy Tennis helps establish the basis of a healthy lifestyle for children by making exercise and activity FUN and involving. Once children get the bug for being active, they will want to stay active for good.