Junior Tennis
Tennis. The sport of a lifetime.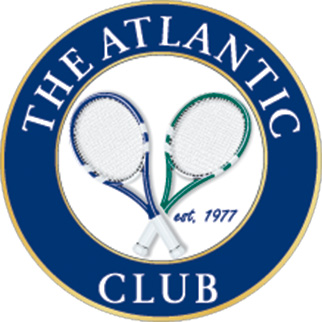 The Atlantic Club Tennis Center is regarded as one of the best instructional tennis centers in the state. Many of our juniors are sectional or national champions as well as players who have achieved a #1 state, sectional or national ranking by playing USTA sanctioned events. Our junior players have gone on to play at the collegiate level on scholarships at prestigious schools as well as professionally and at the U.S. Open!
High Performance Tennis Institute

Our High Performance program is designed to prepare state and nationally ranked players for tournament and collegiate play. Our After School and Home School Programs. Contact the Tennis Center for more information and to register, 732-223-0183.

What's your UTR?

UTR stands for Universal Tennis Rating. UTR is a number between 1–16.5 that you are allocated based on your level of play. Contact our Youth Recreational Tennis Player Manager, Ben Adam, for more info about UTR play and tournaments. BenA@theatlanticclub.com

Jr. Program Fall Festival

Join us for a morning of Fun, Games, Hit For Target, Play for Points, Matches, and Prizes! Open to Red, Orange & Green Dot Players. Free for TAC Jr. Program Students $10 for Guests, ($10 guest fee can be applied to Jr. Program registration if you decide to register after the event!) Contact the Tennis Center for more information and to register, 732-223-0183.
Junior Tennis Stories
Teddy Tennis helps establish the basis of a healthy lifestyle for children by making exercise and activity FUN and involving. Once children get the bug for being active, they will want to stay active for good.