STEP UP YOUR GAME
Use Body Composition Analysis to help track your fitness goals effectively and efficiently.
Go beyond the scale and see how you are changing from the inside out. Let us help you strategize muscle gain and fat loss to achieve your goals.
SEE WHAT YOU'RE MADE OF
At the end of each InBody Test, you will receive a results sheet printout that shows: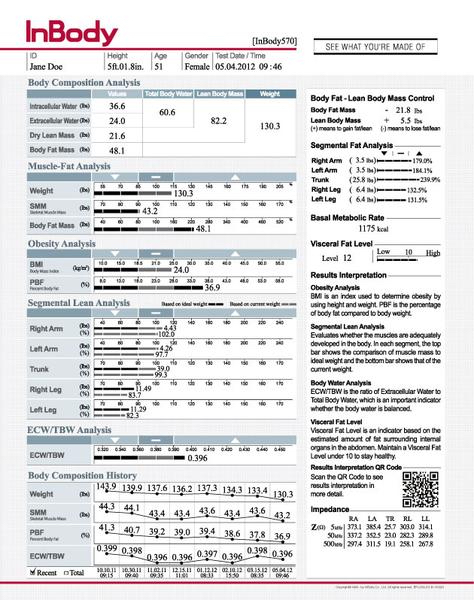 Pound of fat and muscle in each body segment
How your body composition changes over time
Minimum number of calories needed
---
Session Protocol
Prepare your InBody test by adhering to the following instructions:
Do not eat for 4 hours prior to testing
Do not exercise 12 hours prior to testing
Do not consume alcohol for 24 hours prior to testing
Hydrate well the day before
Do not drink caffeine on the day of your test
For females, avoid having measurement during menstrual period as body water will be higher than normal.
---
Request information about the InBody