Health and Fitness Club in Manasquan & Red Bank
At The Atlantic Club, we're at the leading edge of what's hot in the fitness industry.
See Our Success Stories
I started training with Camila about a year ago. She is the perfect combination of touch, motivating, and encouraging. She has helped me physically and mentally. Because of her, I love to work out. With her training and guidance on food choices, she has helped me obtain my fitness goals. I have lost weight, become stronger, and am much more toned. I highly recommend her.
Being a part of the Atlantic Club has had a great impact on my health and wellness, but also on my family's bond. The events at the club give me an opportunity to bring my husband and kids together and to spend time interacting in a wonderful social environment with other families. In particular, the Holiday breakfasts are experiences that everyone looks forward to. The staff provides a wonderful brunch, and games, crafts, and activities that leave the kids asking when we can go back. Whether it's Frosty dancing with them to Christmas tunes or Mrs. Clause reading a story to the group, the children are engaged and focused the entire time. They always line up for face painting, and end the event playing with new friends. These events are just one example of many that illustrate the value and the benefits of being a member of the club. Any club or gym offers me the chance to lift weights or do Zumba, but the Atlantic Club gives me the chance to build my relationships with my family.
My experience at the Atlantic Club has been nothing but wonderful every time we visit the club. That classes are excellent and there's always something for everyone. The fitness room is clean & I never have to help. The locker rooms are fabulous and all this is complimented by friendly, helpful, and knowledgeable staff & trainers.
The Atlantic Club makes it easy for the whole family to lead a healthy lifestyle.
I have been a TAC member more than a decade and have been very pleased with the facility, staff and various group exercise programs. It has provided me with a safe, clean and comfortable environment in which to exercise and meet other fitness oriented people
Explore Our Clubs
Manasquan

Our Manasquan fitness facilities are nestled on 44 acres and include a world-class fitness center, indoor and outdoor pools, two tennis centers, racquetball courts, a gymnasium, basketball courts; kids summer camps, and a spa. There are more than 120 weekly exercise classes including tai chi, yoga and pilates at this health club.

Red Bank

At the Red Bank health club, you'll enjoy an indoor pool, child care, a spa, fitness center, and a wide range of exercise classes and wellness programs to suit all ages and fitness levels including personal training, kinesis, yoga and pilates.
Milagro Spa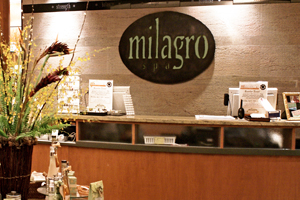 Milagro Spa, Central New Jersey's world class day spa, is totally dedicated to your comfort and well-being. Milagro features a full menu of massages, facials and other spa and salon services. Highly trained, Certified therapists provide the latest techniques and treatment options in the area's finest setting.
Club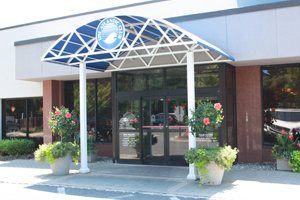 The Atlantic Club in Red Bank offers a variety range of top-notch fitness and wellness programs for adults. Inside the Club are group exercise studios, a 3 lane saline indoor pool, newly renovated men's and women's locker rooms, indoor cycling studio, Annie's Cafe, Crest Physical Therapy and Milagro Spa.
Sign up for our E-Newsletter