Serious about your game? We are.
Brand new to tennis? We'll teach you.
A seasoned pro? We'll sharpen your skills.
The Tennis Center at The Atlantic Club in Manasquan is one of the most highly-regarded programs in the nation. Our highly-trained staff features USPTR certified Pros.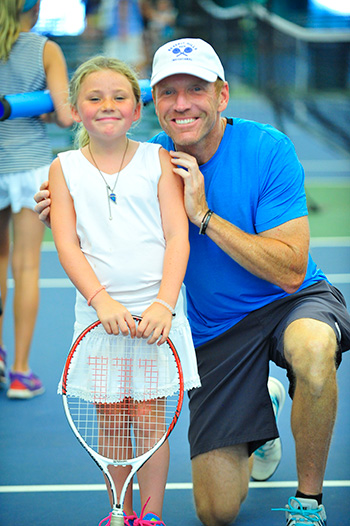 Meet Wade
Our Director of Tennis was not just a three time NCAA All American, he was personally requested by Serena Williams to serve as her traveling coach.
Director of Tennis
USPTA & PTR Certified
USTA National Junior Coach from 2003-2008
Led 2007 World Cup Jr. Fed Team to their first championship win in 17 years
1992 & 1993 NCAA Finalist
Three time NCAA All American
University of Georgia Team Captain 1992 & 1993
Racquet Purchases

Whenever you purchase a racquet from the Tennis Center Pro Shop you will receive 15% off stringing.

Have You Swung By Lately?

All 13 courts resurfaced, new lounge areas, new lighting, updated locker rooms, and new furniture.

Demo Racquets

Anytime you would like to demo a racquet you can! All it costs is $3 which is applied to your purchase.
Upcoming Events
11 Dec

18 Dec

Contact Us

Tennis Center #1 Main Number: 732-223-0183
Tennis Center #2 North Courts: 732-223-2100 x 133

1904 Atlantic Avenue, Manasquan, NJ 08736
www.tactennis.com

Newsletter Sign-up

Do not miss out on another tennis special event, promotion or important club news. Click the button below receive our tennis e-newsletter.
Tennis Stories
Love my Tennis class! I made some really great friends in my group, it made me want to come back each week to see them and know that they depended on me to be there too to play against. It was also a great workout, I got a lot of exercise.
Coach Danielle and Coach Kyle are great. We learned a lot from them. They evaluated me and told me that my racquet was too small because I had grown. I needed a different racquet size head, and a longer handle to improve my game. I love my new racquet, it's the perfect size now.
Sign up for our E-Newsletter