Fitness Club in Manasquan and Red Bank, NJ
Feel the Fit. Know Your Numbers. Stick with It.
Thatís the key. And we have the medically and professionally certified trainers, expert assessments, leading-edge equipment and full-spectrum programs and classes for the measurable results you want.
All delivered in the highest-end facilities at Manasquan and Red Bank with outstanding amenities. And, we offer schedules that fit your busy life.
Our priority?
Our membersí safety, health and results. The Atlantic Club is certified by the Medical Fitness Association. Every staff member. Every program.
Knowing your numbers means ongoing assessment.
We have tools like InBody Composition assessment and the My Zone personal effort monitor. We assess you at the start of your program and youíll get a Wellness Roadmap every 90 days.
The Method Difference

The Method Difference connects science and exercise in an entirely new way - all to help you reach your health and fitness potential.

HydroMassage

Itís not simply how hard you train, itís also how well your muscles recover. HydroMassage feels great on sore, tired muscles after a workout, but thatís only the beginning. HydroMassage helps relieve muscle soreness, stiffness, and tension. It also provides temporary relief of minor aches and pains.

InBody 520 Body Composition Analyzer

The InBody Body Composition Analyzer will provide you with a complete snapshot of which body parts need improvement, which are strong, which are weak, how much fat you need to lose, how much muscle you should gain, your hydration level and your calories burned at rest!
Sweat for a CURE for ALS
The ULTIMATE Total Body Ride with Ginger in Red Bank! Saturday, April 29th @ 1:00 pm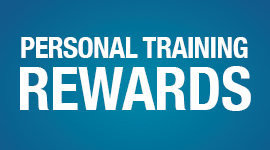 Training more has its REWARDS.
Personal Training Rewards Program Train 25 times in 3 months EARN $75 towards your next training package! Train 35 times in 3 months EARN $100 towards your next training package!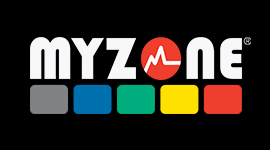 MYZONE
Reach your goes with MYZONE: a chest strap monitoring system that tracks your heart rate, calories burned and effort accurately in real time.
Results happen with the right programs
Fitness Stories
We both have been very pleased with Louisa....she is very professional, personable, knowledgeable and accommodating. We would highly recommend her to anyone.

I started training with Camila about a year ago. She is the perfect combination of touch, motivating, and encouraging. She has helped me physically and mentally. Because of her, I love to work out. With her training and guidance on food choices, she has helped me obtain my fitness goals. I have lost weight, become stronger, and am much more toned. I highly recommend her.
I encourage everyone who wishes to make a change to get an Inbody assessment. You can get one every 3 months. I look back at my beginning numbers and compare them with my current numbers. And I feel proud of what I've accomplished.
Training with Lynn Murgia has made working out so much more like Dumas opposed to drudgery! She does an excellent job and is positive, friendly and a big motivator. Everyone I've had with has been most courteous and helpful.
I have been doing Pilates at the Atlantic Club for many years and I can't imagine my life without it. I always say that Pilates is something everyone should do. It moves and strengthens and stretches the body like no other exercise. I love pilates and I plan to do it forever.