Junior Tennis
Tennis. A sport of a lifetime.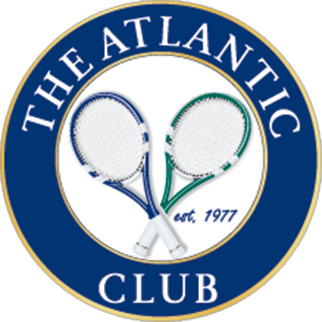 The Atlantic Club Tennis Center is regarded as one of the best instructional tennis centers in the state. Many of our juniors are sectional or national champions as well as players who have achieved a #1 state, sectional or national ranking by playing USTA sanctioned events. Our junior players have gone on to play at the collegiate level on scholarships at prestigious schools as well as professionally and at the U.S. Open!
Swing by the Pro Shop!

All of your tennis essentials are located directly on campus for your convenience

Pro Shop

Junior Program Registration

Winter Junior Programs registration is now open! This is our busiest season and classes will fill quickly, so sign up today.

PeeWee Tennis

Our new introductory program for children ages 3 and 4 to improve their all-around athletic skills!
Contact Us
Tennis Center #1
Main Number: 732-223-0183
Tennis Center #2
North Courts: 732-223-2100 x 133
1904 Atlantic Avenue, Manasquan, NJ 08736
www.tactennis.com
Tennis Footwear
A Tennis player knows that having proper footwear is key, we carry a variety of styles and brands for your convenience. Prince, Wilson, Kswiss, New Balance, Asics are to just name a few!
Junior Tennis Stories
Teddy Tennis helps establish the basis of a healthy lifestyle for children by making exercise and activity FUN and involving. Once children get the bug for being active, they will want to stay active for good.