Junior Tennis
Tennis. The sport of a lifetime.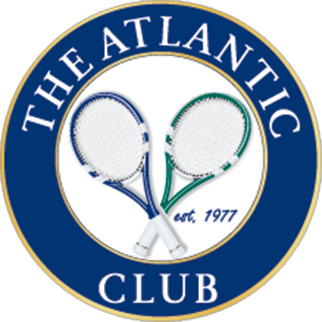 The Atlantic Club Tennis Center is regarded as one of the best instructional tennis centers in the state. Many of our juniors are sectional or national champions as well as players who have achieved a #1 state, sectional or national ranking by playing USTA sanctioned events. Our junior players have gone on to play at the collegiate level on scholarships at prestigious schools as well as professionally and at the U.S. Open!
New Staff: Maxim Filippov

The Atlantic Club Tennis Center would like to extend a warm welcome to new staff member, Max Filippov. Max will be serving as our Elite Level Jr. Player Manager & Tournament Manager. Max is a professional coach certified by several prestigious tennis institutions including PTR, WTA, GPTCA (ATP), and WTCA. He has 8 years of private coaching at WTA/ITF tours, including Grand Slams, as well as 3 years of coaching for the Russian Tennis Federation. Max himself is a winner and finalist of numerous international tournaments in singles and doubles at the ATP and ITF level. His students have won numerous national and international world wide recognized tournaments. We know that Max will take your child's game to an elite level and beyond. To book your child's lesson with Max email him at MaximF@theatlanticclub.com.

Tennis Summer Camp

Summer Camp is HERE! Spaces still available in great tennis camps for all ages. Sign up today!


Weekend Jr. Match Play

*NEW* in-house league geared towards players 10 years and up who can serve, rally, keep score, and play from the baseline using a green dot or standard yellow ball. Designed to develop skill in growing tennis players through in-house competitions.

PeeWee Tennis

Our new introductory program for children ages 3 and 4 to improve their all-around athletic skills!
Junior Tennis Stories
Teddy Tennis helps establish the basis of a healthy lifestyle for children by making exercise and activity FUN and involving. Once children get the bug for being active, they will want to stay active for good.