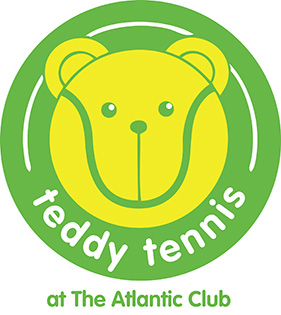 Tykes. Tennis. Teddy Bears. Terrific!
The Teddy Tennis Academy is a worldwide program providing specialized tennis lessons for children ages 3 - 5. This interactive program works by combining music, pictures and teddy bear characters into a learning adventure that children love!
Teddy Tennis Brochure
Teddy Tennis Benefits:
Teaches essential tennis skills
Enhances coordination
Improves confidence and self-esteem
Builds essential communication skills and teamwork
Lays the foundation for listening and learning
Teaches sportsmanship and fair play
Introduces English language skills
Speeds up the learning process
Don't Forget to pack...
Sneakers
Racquet
Water
and a smile!
NOTE: Racquets and accessories available at the Tennis Center for purchase.